The UEPC offers research and evaluation services, training and development, and technical assistance to educational leaders, educators, policymakers, and other stakeholders throughout Utah. The UEPC provides the advanced and balanced information in order to make sound and informed decisions about educational policy and practice. We are committed to helping our clients understand whether educational policies, programs, and practices are doing what they are expected to do, whether they are implemented as intended, and how they can be improved.
In addition, the UEPC works with faculty with related interests and expertise from within the university, across Utah, and around the country. The UEPC coordinates project teams with both content and methodological expertise to meet clients' evaluation and research needs.
Our Approach to Evaluation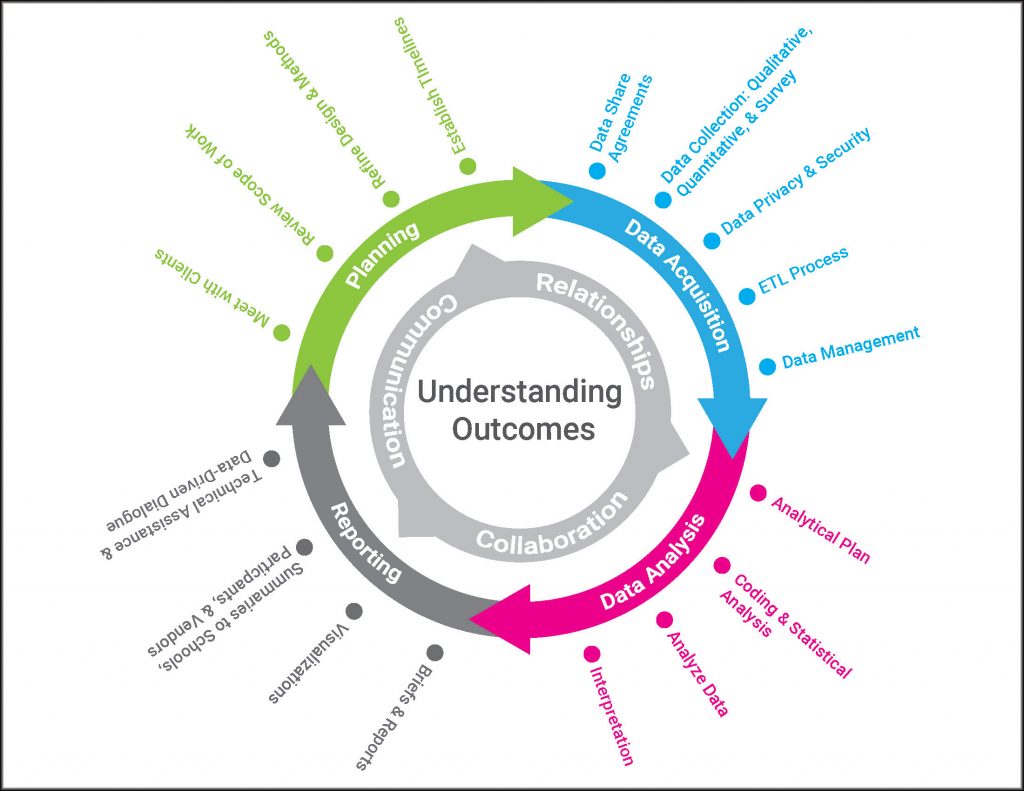 Our services:
Online Educator Effectiveness and Satisfaction Surveys
Research and evaluation of programs, policies, and practices
Policy analysis (including analyses of pending or current legislation)
Statistical analysis
Strategic planning and policy design/development
Survey/questionnaire design and administration (online and paper versions available)
Case studies of educational programs and organization
Interviews, focus groups, and observations
Logic modeling and program theory development
Technical assistance to support organizational change and improvement efforts
Collectively, the UEPC's research and evaluation efforts provide valuable information for local educational entities, non-profit organizations, and other agencies regarding implementation and outcomes associated with educational programs and policies, including consideration of alternatives and recommendations for ongoing improvement and sustainability.